| | |
| --- | --- |
| Product Type: | teeth whitening lamp |
| Voltage: | AC:100V~240V |
| Brand: | Fresh White |
| Pushrod Color: | Blue/OEM |
| Blue light: | 430nm~490nm |
| Teeth whitening mouth tray: | Food Grade |
| Packing: | pieces |
| Service: | Retail, Wholesale, OEM |
| Deliver Time: | 5-10days Fast Delivery |
Detailed Images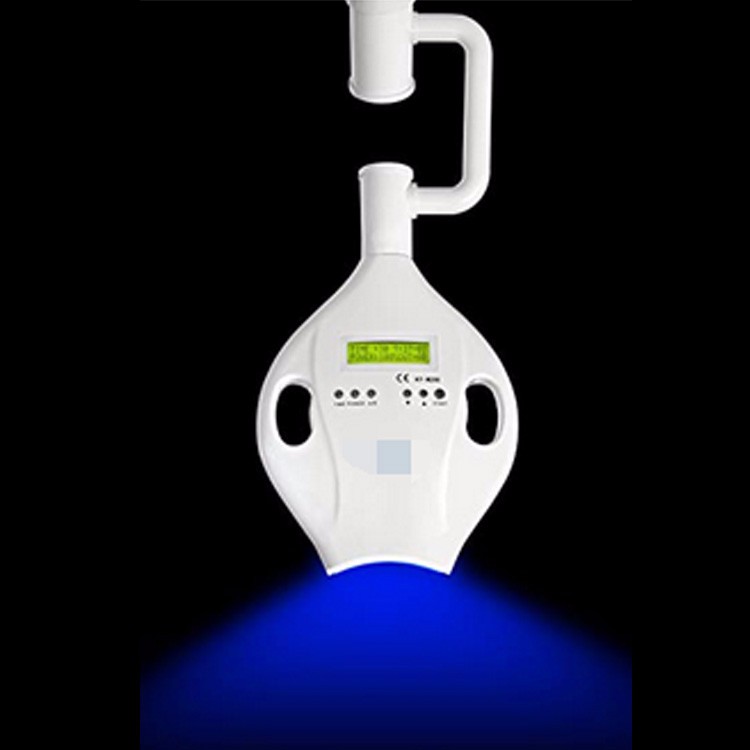 How to use :
1. Use shade guide to compare teeth before whitening, and take photos to preserve them. Then make a simple treatment of the tooth surface and allow the patient to rinse and keep the teeth dry.
2. Spread the bib and apply the grease to the lips of the patient and then put on the mouth opener.
3. Apply the gum protectant to the gum and cover it with 0.5mm below the gum, then irradiate it with a cold light whitener for 2 minutes.
4.After whitening gel, the cold light whitening device illuminated for 15 minutes.
Take the gingival protective agent, remove the excess whitening gel and allow the patient to rinse. Color photography and preservation after whitening.