Safety and ergonomic design, use of a safe fuse, will be switched off immediately when overcurrent.
Better bleaching effect: With 11 LED lights in the main frame and 55 watts for maximum power, you can preset the time, energy percentage and light source.
Mixed 3 LED ila lights and 8 LED blue lights. Crimson light is for disinfection, blue light for teeth whitening.
Power supply from 100 to 240 volts AC.50/60Hz with UK 3 pin plug.
Movable base with five wheels, rotating arm, random angle adjustable, convenient to use.
Detailed Images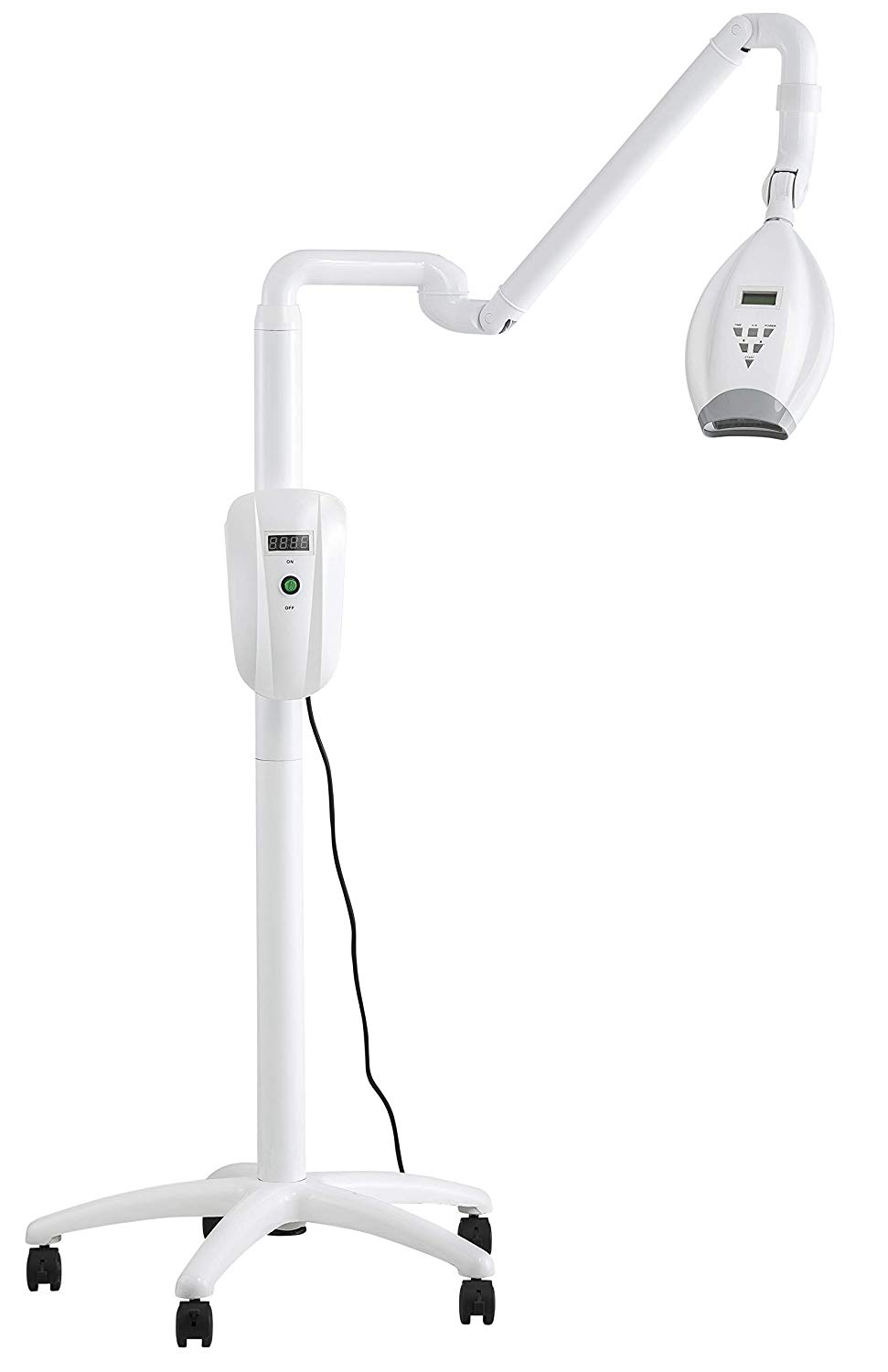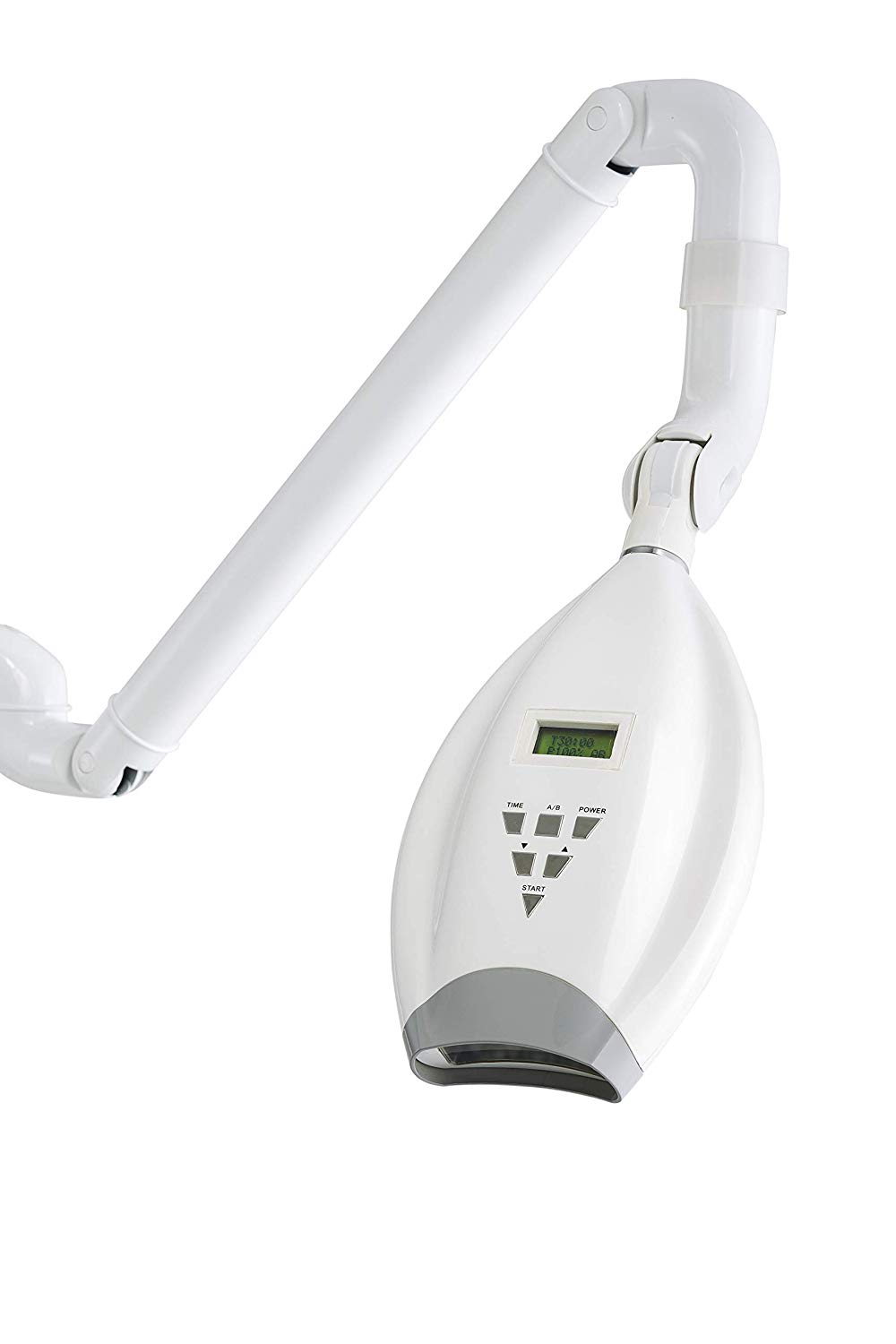 Indication
External causes of tooth color pigment Nien
1. External colour of the pigment Never teeth (smoke stain, coffee pot, tea point and so on).
2. Inner pigment teeth, tetracycline pigmentation teeth, dental fluorosis.
3. Hereditary Xanthodont.
4. Dark and yellow teeth due to unknown reason